If you are a game lover, you might have played some kind of survival games, but have you ever tried Last Day Rules: Survival? If not then get to today and enjoy going through challenges to make your survival till the last.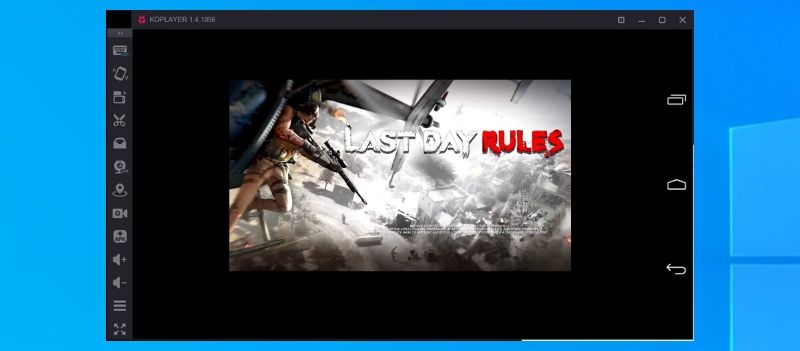 DOWNLOAD KOPLAYER FOR PC
DOWNLOAD KOPLAYER FOR MAC
It is an online survival game, where you are involved in the challenge to survive in an isolated island full of danger. It is not easier as you think of it. The hunger, thirst and dangerous animals on the island are something that makes this challenge harder. At the same time, you are not alone on this island, there are several other players also, who is your main concern as at every point they are there to kill you, and you have to stay safe from them.
In this gameplay, a crafting feature helps you to stay protected by building bases. For this, you need to collect a variety of materials, such as wood, walls, floors, rock, stairs and much more. You must make proper use of this feature as it helps a lot in achieving your survival goal. You can also choose to play with your friends and join battle so that you can kill maximum enemies and improve your chances of survival.
In addition to this, the game controls are relatively simple to use and also have excellent visuals.
Getting Last Day Rules: Survival on Windows PC
Have you ever tried playing any online game on your PC? If not, let's learn how to install and play Last Day Rules: Survival game on your system.
It is quite simple and easier; you just need to keep your worry aside as it requires using one of the best and free solutions, Android emulator, to perform the installation of this game on your Windows-based computer or laptop.
There are numerous android emulators available in the market, so you just need to pick the best for a great outcome, such as Koplayer. This emulator fills the gap between the Android and Windows environments by emulating the Android environment on Windows OS. How simple it is?
Have a look at these steps and make sure to follow them carefully.
Download Koplayer on your Windows system by using the link mentioned here.
Now, click this downloaded file so that you can install the emulator.
Once it is done, you need to download Last Day Rules: Survival APK from the provided download link.
Now, you have to install it.
After the installation of the game, go to the home screen of Koplayer.
Find the icon of the game and click it to start the game.
Go ahead and enter the world of this multiplayer game.
As you have installed this amazing game on your PC with the help of these steps, now it's time to explore the huge map and do not miss any chance to kill your opponents.