After watching an interesting video from YouTube and you are looking for a way to add this video to your collection. After going through and searching all over the internet, you couldn't find anything that will help you to download your favorite video.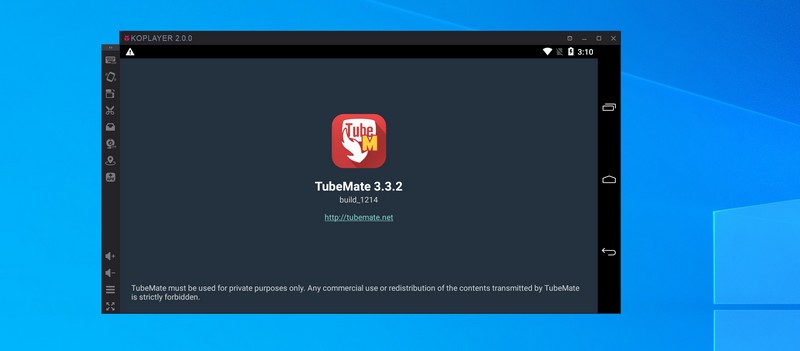 DOWNLOAD KOPLAYER FOR PC
DOWNLOAD KOPLAYER FOR MAC
Then entered an app called TubeMate; the ray of light in a tunnel. This app lets you download videos directly from YouTube and lets you add videos from it without any hassle.
The amazing features of this app make it one of the best in the business. Some features of TubeMate are-
This app lets you download content very fast.
You can even convert your videos into mp3 songs.
You can even create your own playlist like you are using a media player.
This app will also give you a recommendation for videos and songs according to your search history.
After reading all the features of this app, you must be eagerly waiting to download this app for your PC. But this app is not directly available in the Play Store. Need not worry or disappoint, this app can be downloaded and installed to your PC using an emulator.
You will be wondering what an emulator is. Well, an emulator is an app that will let you download various interesting and awesome apps available in the Play Store. It will emulate your Android OS on your PC and let you enjoy the world of Android on your Windows PC.
Koplayer is such an app that will give you an opportunity to download and install this awesome on your PC as it is considered as one of the best emulators available on the internet right now.
Steps to Install TubeMate using Koplayer
To install TubeMate using KOplayer, follow these steps-
The first thing you'll need to do is to download Koplayer on your PC. Need not worry the link is provided here for you to download it very easily.
After downloading it, install the emulator on your PC.
Now, it is time to download TubeMate using the link provided here. Download the APK file of TubeMate.
Now, either double-click on the APK file or use the Drag and Drop option available in KOplayer to install this amazing app on your PC.
You will find the icon of TubeMate on the homepage of Koplayer.
Double-click the icon to open this amazing app through Koplayer.
Boom! Now, you can download any videos from YouTube using this app.
Conclusion:
TubeMate is one of the best apps to download your videos and songs directly from YouTube and similarly Koplayer is also one of the best emulators available on the internet to download and install apps on your system.
This combination is awesome and will let you enjoy your streaming like never before!!