Koplayer is an Android Emulator, which is a tool that allows users to access all those apps and files on their PC that would otherwise only be available on their Android devices.
This means one can access Android games and apps through the Koplayer interface on their PC once they have successfully installed this tool on their computer system. This is the simplest, quickest and most efficient way to connect both your Android devices and your PC.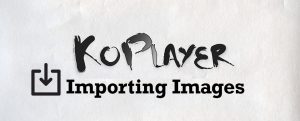 There are many functions which an emulator like Koplayer could perform. It allows users to access Google Play Store and download any app that they would wish to experience on a larger screen such as that of their PC. This means it creates a virtual environment that supports all the functions that are designed only for your Android-based smartphone.
It is thus very important for one to be able to access the Data present on their Computer through the Koplayer tool so that they can use this data for some function that they generally perform through their Android device, and if you have not yet Installed koPlayer on your PC, here is how you can do that.
For example, if there is a photograph that you've edited on your phone and wish to upload it to your social media accounts like Instagram, it will be easier to use Koplayer to firstly, access the photograph on your computer and then upload them on your timeline.
Here are some simple steps that you should follow to import images from your PC to your Koplayer Tool
Download the Koplayer app on your computer system. To access the source file you can use download button listed below, which is the safest way to download the software. This will ensure that you do not accidentally download a file that may cause health risks for your computer system. Protect yourself from dangerous malware and make sure you have the original software.
Then, open Koplayer and on the left-hand side, you will see a menu with the shared folder option that is listed fourth from the top. This will open up a window that allows you to select which file you would want to transfer.
Find the file through the window that has opened up and select your required files. Then select "choose this file". The setting of the selected file is finished. You can successfully transfer this file to Koplayer now.
A Window welcoming you will appear on your screen. Click on "Ok" once you go through the instructions and then a screen which lists out certain hidden files will appear.
On the bottom corner on the left-hand side of the screen, you will find an icon that displays the menu when selected.
Open this menu and choose "Select All" option to select all the pictures that you want to import to Koplayer.
To find this file access the directory inside of the folder that is named "Emulator".
Click on the menu option again and this time choose the option that reads "copy selection" to save your photographs in your gallery using Koplayer.
With these steps, one can easily navigate their way through the process of importing images from the computer to the Koplayer tool. This will make your life so much easier and save valuable time. Download Koplayer today!