Free Fire Garena is an ultimate battle royale and survival shooter game, similar to PUBG and Fortnite but with a smaller player base, where the main goal of each player is to be the last man standing on the battlefield. In this gameplay, you will play against 49 players and have to collect weapons and other items that will help in your survival till the end of the game.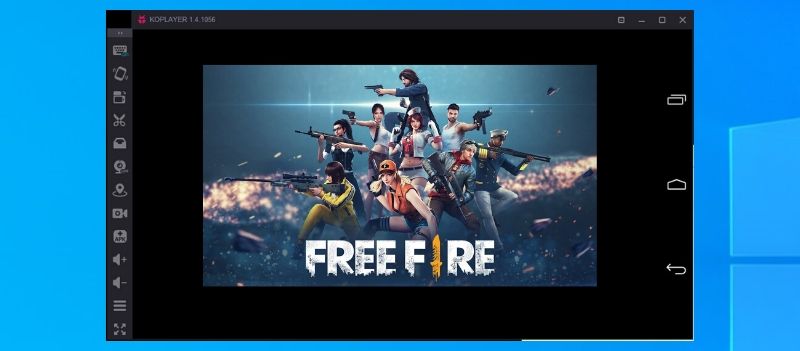 DOWNLOAD KOPLAYER FOR PC
DOWNLOAD KOPLAYER FOR MAC
Each gameplay lasts around 10 minutes, thus increasing the pressure to fight with other players instead of hiding or waiting for the right time to shoot the target. The game starts immediately once you are dropped on a remote island. So, you need to be very quick in action and try not to miss any chance to destroy as many players as you can in a short time.
So, it is very important to collect equipment and use it once you find them so that you can increase your survival chances by hitting maximum players.
Free Fire Garena game can also be played in a squad of 4 players, which allows you to communicate with your teammates through the game. It works great in creating quick strategies and follows a straightforward process for winning the match. The different modes available in the game make it more thrilling as you can play various types of matches to become the winner of the game.
While playing this wonderful game, you will experience realistic graphics and will enjoy this game to the fullest.
Free Fire Garena on Windows PC
Do you have a desktop and are looking for a battle royale game with short matches so that you can finish it during your breaks in your office?
Simply, get Free Fire Garena on your PC with the help of an android emulator and enjoy superior gaming experience than on your mobile phone. Koplayer is considered as one of the best android emulators that can help you to easily install and run your desired game on your desktop running Windows OS without any hassle.
You have to use these steps to install this game on your Windows PC.
Download Koplayer on your system by clicking the download link available here.
Now, you have to install this emulator.
Once it is done, download Free Fire Garena APK using the given link.
Also, another option is to take the help of the drag and drop function of Koplayer to download and install this APK.
After the complete installation of this game, go to the main page of the emulator.
Here, you can find the icon of Free Fire Garena, so click it to open the game.
That's all. Now you can play this game smoothly on your PC.
If you really want to enjoy the best survival experience, install this game on your PC with the help of this emulator and commemorate your name on the list of legends.