With the age of sandbox survival gaming is booming right now, the arrival of Call of Duty on the mobile platform was awaited for a long time. Finally, Activision listened to game fanatics and launched this game for mobile.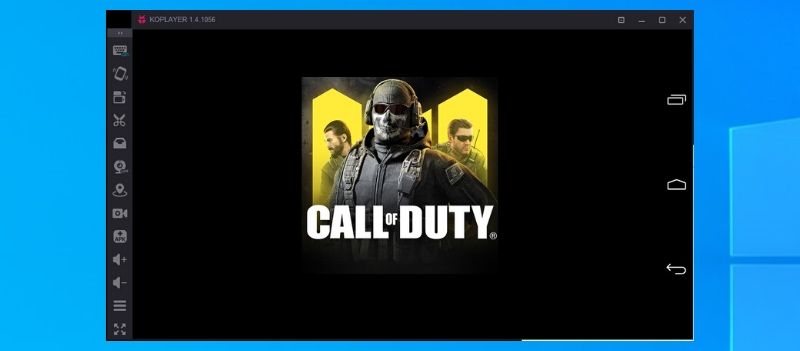 DOWNLOAD KOPLAYER FOR PC
DOWNLOAD KOPLAYER FOR MAC
As soon as this game got its most awaited launch, it has gone in one direction only, i.e. upward. With console-like 3D graphics and battlefield background sound, this game is raising the bar for other battle royale games. Customize your controls, use voice chats to get perfect coordination with your team and defeat all the enemies.
You are now lucky to play all the exciting and enthralling modes of COD: Black Ops and COD: Modern Warfare for free on your device. From battle royale, 5v5 deathmatch to sniper vs. sniper, every mode is available for you. Be a lone wolf or team up with your friends to enjoy this coming-of-age battle royale game.
After reading all these features, you'll be keen to download this game for your PC, right? Well need not worry; you can get this game on your Windows PC by using an emulator without any hassle.
Play Call of Duty on Your Windows PC
Getting Call of Duty game on your Windows is as easy as it can get. All you have to do is to use an emulator. An emulator is an app that lets you mimic Android OS on your PC and lets you download games and apps from the Play Store.
KOplayer, one of the best emulators available on the internet, is highly preferred due to its amazing graphics and convenient method of downloading apps. To get Call of Duty using KOplayer, you have to-
First of all, you need to download the APK File of KOplayer using the link given here.
After downloading the file, double-click on the .exe file of KOplayer to install it on your PC.
Now, it is time to download the APK File of Call of Duty.
Click on the link given here to download it without any hassle.
Once the installation process is completed, you'll see an icon popping on the home screen of KOplayer.
Double-click on the icon and enter the battlefield.
Conclusion
With the support of KOplayer and its graphics, you'll gain an advantage over other players and can eliminate them to win the game. Choose KOplayer and be the champion of the game and be ready as it's time for Call of Duty.