If you are a fan of strategically astute games then Black Survival will surely make you take notice of it with its dark elements. The game is beautifully designed to engage players fully into the game and make sure users enjoy playing.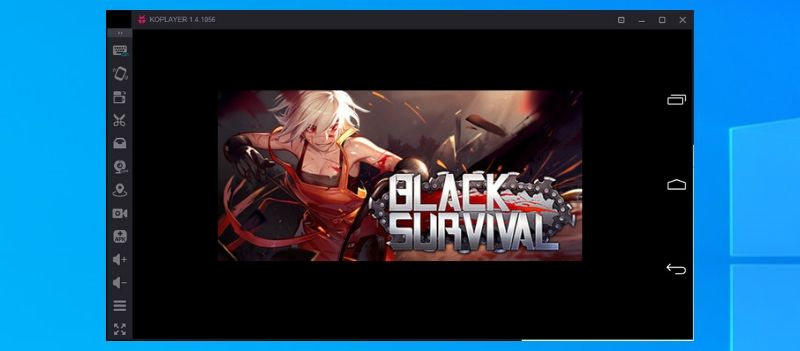 DOWNLOAD KOPLAYER FOR PC
DOWNLOAD KOPLAYER FOR MAC
The graphics of this game are suspenseful and dark which perfectly set up with the story and the haunting music will give you Goosebumps. The imaginative minds of developers have made an eventful game and users like it's dark and supernatural theme.
In this game, you are stranded on a mystical island with 10 other players and all you have to do is to survive. Sounds too easy right? Well, survival is the hardest part when other players want your blood and want to eliminate you from the game.
To survive, use various weapons like a gun, bow, blunt, and blade or choose your bare hands to defend yourself from the threat. There are more than 7 weapons available in this game and each weapon has its own special skill.
There are various characters like actors, doctors, police, hackers and other 35 more for you to choose from. Choose any one of them and use the special skills they possess to overcome difficulties.
After reading so much about this game, you'll be keen to download black survival game on your PC and enjoy it on the bigger and crispier screen. To get this game on your PC, all you have to do is to use an emulator.
An emulator is an app that mimics Android OS on your PC and lets you download mobile games and apps on your PC without any hassle. To download this game using an emulator, just read the next section.
Getting Black Survival on your windows 8 PC using KOplayer
KOplayer, the finest emulator available on the internet is the best tool you can use to get this amazing game because of its graphics and what this emulator has under its hood. It will surely improve your gaming experience.
To get this game using KOplayer, you have to-
First of all, you'll need to download KOplayer on your PC.
To download this file of KOplayer, just click on the link given here.
Now, install the .exe file on your PC.
Download the APK file of Black Survival by clicking on the link given here.
Or, use the "Drag and Drop" option available in the KOplayer to install this game without any trouble.
Once installed, click on the icon appearing on the home screen of KOplayer and enter the mystical world of survival.
Conclusion
Using KOplayer to install this game will surely take your gaming experience to another level and let you enjoy this game like never before!!