Adapt to the barbarian warrior life and chop or dodge to make your mark in the BarbarQ.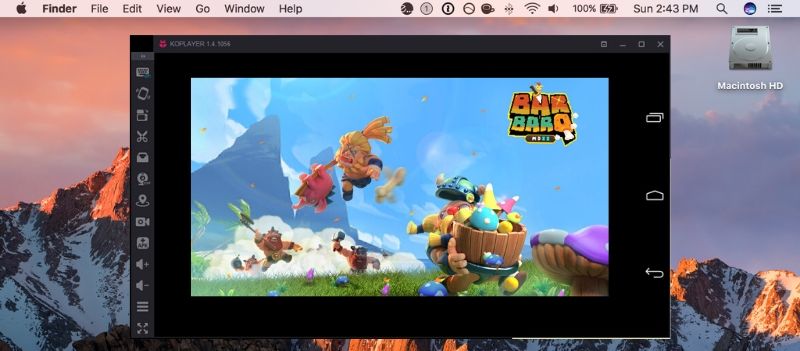 DOWNLOAD KOPLAYER FOR PC
DOWNLOAD KOPLAYER FOR MAC
Enter the thrilling game where the survival of the fittest is all that matters. Utilize the fierceness of the angry barbarians in an arena to compete in multiplayer battles where you'll slay your enemies.
Play to earn skills that can be used to upgrade your heroes. Be careful with permanent upgrades because it'll take more than a strong warrior to win. Use the inventory to equip various appropriate items that benefit you and make use of tactics as well as teamwork which will ultimately turn tables on any heavy opponent.
Make gold, eat mushrooms to gain experience, and level up to establish your reign. Pick bombs and other items that your character could use to get the upper hand on enemies and to be the strongest defender.
Various modes will test your combat skills and you could even have pets accompany you to the battlefield in this pixel art retro-styled game. If you feel getting creative then use the BBQ Studio to create your own world with innumerable possibilities. Share it with your friends or invite them to grow stronger together.
Get BarbarQ on your Mac using KOPlayer
The KOplayer is a supremely capable android emulator that lets you run millions of android apps and games on your Mac. This is one of the best android emulators available in the market and it's popular for a number of reasons.
The terrific graphics capability of this emulator is remarkable than many similar emulators available. Additionally, the performance is smooth enough to enjoy all your tasks without a hitch.
Here's how to Install the BarbarQ on Mac by using the KOPlayer:
Firstly begin to Download KOPlayer on your Mac system using the provided link.
Run the installer to initiate the setup process.
Follow the installation prompts to successfully install KOPlayer on your Mac.
Download BarbarQ APK file on your Mac using this link.
Either you can double-click on the APK file or Drag and Drop it to the KOPlayer to install it using the emulator.
After the installation, run the game by tapping or clicking on its app icon from the home screen of the KOPlayer.
Conclusion
BarbarQ is a retro-styled challenging game offering great potential for PvP battles. You can enjoy this game on a bigger screen by using the KOPlayer on your Mac which is easy to install and simple to use. Download today!