If you like to play battle royale games, you might have played or even tried playing one or more MOBA games. To enjoy fast-paced battles, you must try Mobile Legends: Bang Bang in which you can challenge the online players in 5v5 battles anytime.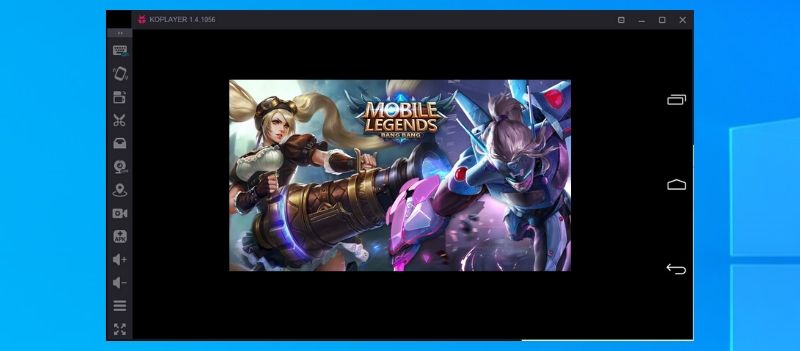 DOWNLOAD KOPLAYER FOR PC
DOWNLOAD KOPLAYER FOR MAC
The game features innovative MOBA maps so that players can get something new. The main aim is to get your heroes and build a powerful team so that you can destroy the heroes and capture the towers of your enemies. In this gameplay, you get a chance to enjoy
10-seconds of matchmaking
before jumping into the battle. Most of the games in Mobile Legends: Bang Bang
last around 10 minutes
.
In order to win the real-time 5v5 battles, you have to fight over 3 lanes to take control of the enemy's tower. When you have several powerful heroes in a game, it becomes more challenging to gain the victory. It is so because you need extra skills and strategy to destroy the heroes of your opponent team.
The controls of the game are quite easier to understand and learn. You will not find any difficulty in moving your character across the arena. Moreover, you can easily recognize the actual location of the players from around the world with the help of their flags.
This game is absolutely free to play on any device you want.
Playing Mobile Legends: Bang Bang on your PC
If you truly want to enjoy this MOBA game, simply forget about playing it on your mobile phone. Get it on something bigger with the help of Koplayer, an android emulator. Using an android emulator, you can easily play any Android game on your PC without worrying about any hassle or even any kind of expense.
Koplayer provides you the freedom to play Mobile Legends: Bang Bang on your system anytime, absolutely free. So, let's learn how to install and run this wonderful game on your PC with the help of Koplayer. Here are its steps.
It will start by downloading Koplayer on your system by clicking the link which is given here.
Once it is downloaded, double-click the .exe file to start the installation process of the emulator.
After it is installed perfectly, now it's time to download Mobile Legends: Bang Bang APK using the link mentioned here.
Alternatively, you can also choose to use the drag and drop function of Koplayer to get the game's APK installed on it.
After this, the icon of the game will be available on the main screen of Koplayer.
So, find this icon and click it
That's all, you can now play this game on your PC smoothly.
Get this real-time strategy game and enjoy the label of strongest challenger of this gameplay.