Do you dream of owning a bus company? Have you ever played any kind of bus game? You will be surprised to know that starting a new virtual bus business is waiting for you.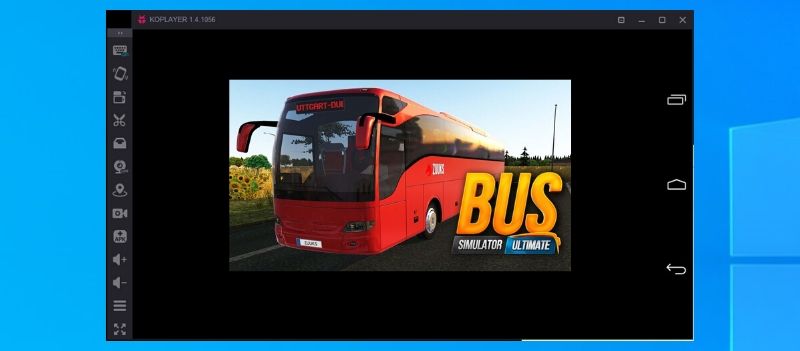 DOWNLOAD KOPLAYER FOR PC
DOWNLOAD KOPLAYER FOR MAC
Bus Simulator: Ultimate
is a game in which you are the owner of a bus company and will manage all aspects of running this business. The
main aim is to become the latest bus corporation all throughout the world
. For this, you are involved in creating the logo of your bus company as well as will also plan the best realistic routes so that you can get as many passengers as possible.
When you start playing this game, first of all, you have to build the offices at different locations around the world from where your company will operate. You have unlimited choices to choose from the different countries and cities. Once you create the routes, you have to sell loads of tickets. Once it is done, you require setting up the departure and arrival times based on the locations and their routes.
After this, turn on your bus and be ready to hit the road.
In addition to these, you will get the ultimate driving experience, all because of the simple and easier to use controls of the bus. Moreover, you will never turn onto the wrong route as there is a GPS facility in your bus.
Getting Bus Simulator: Ultimate on PC
If you want to gain an amazing gaming experience even better than your mobile device, you have the best solution in the form of getting Bus Simulator: Ultimate game on your computer. Don't be surprised. Getting android games on your PC is quite easier and straightforward with the help of an android emulator.
Koplayer, one of the best android emulators, works effectively in enabling you to get your favorite game on your PC without any trouble. Moreover, this emulator is quite safe and trusted to use.
Let's learn how to get this game on PC using these steps.
You need to download Koplayer on your computer using the download link given here.
The next step is to install it by following the instructions on the screen.
Once it is installed successfully, now it's time to download Bus Simulator: Ultimate APK by clicking the available link.
You can also use the drag and drop function of this emulator as an alternative way to install the APK of the game.
After its installation, go to the home page of Koplayer, where you will see the icon of the game you have installed.
Click this icon and your game will open on your PC.
That's it, go ahead and launch your bus company.
Download this game on your PC right now to establish your bus company and make your passengers happy with your amazing services.