Are you a big fan of Clash of Clans or Clash Royale? You will definitely appreciate Brawl Stars, a free-to-play 3v3 strategy game. In this gameplay, two teams with 3 players jump into the battlefield with the aim to teach a lesson to another team.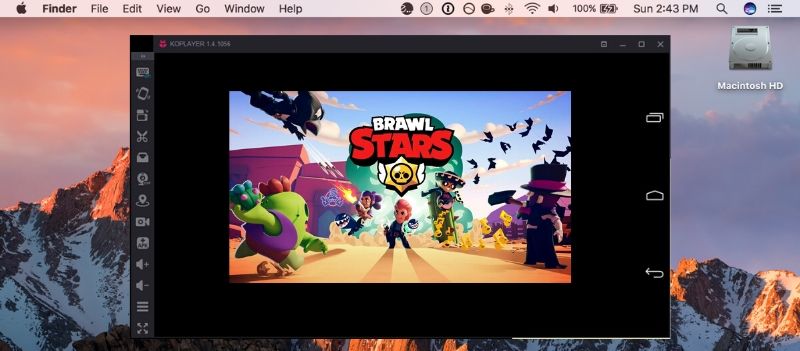 DOWNLOAD KOPLAYER FOR PC
DOWNLOAD KOPLAYER FOR MAC
Brawl Stars is a fast-paced multiplayer battles game
, where you have the choice to battle with your friends or to play as a solo in the number of game modes. Most of these battles are very short, up to 3 minutes. The game offers you dozens of brawlers and each has its own powerful abilities. You have to unlock and upgrade your brawlers as you move further in the game.
This game offers various game modes, each with the challenge to defeat your opponent team. The team with more stars at the end of each battle is the winner. In other game modes, the battle for a sequence of crystals scattered in the middle of the map is involved and if your team gets the maximum crystals, you will win the battle.
The game also has skins, which you need to buy and collect to stand out in the arena. The constant evolving with the brawlers and skins helps a lot in making a strong battle against your opponent team.
Battle solo or as a team and prove yourself.
Getting Brawl Stars on Mac
Do you always want to play your favorite game on a larger screen than your mobile phone? If yes, here is a great solution for this.
If you have a Mac, then playing Brawl Stars on it is quite easier and stress-free. Do you want to know how it can be possible? All you need is to take the help of an android emulator, Koplayer, to let this game installed on your system without any hassle.
Koplayer, one of the best android emulators, has won millions of hearts due to its performance and quality. So, it ensures to deliver better gaming than your Android device. So, to get this game on your Mac, you have to follow these steps carefully.
Firstly, download Koplayer on your Mac with the help of a click on the download link available here.
The next step involves installing the emulator by following on-screen instructions wisely.
After it is done, you need to move further to the downloading of Brawl Stars APK using the available link.
Another method is to use the drag and drop function of this emulator to install this game APK directly.
After the successful installation of the game, you will be able to see its icon on the main page of the emulator.
So, visit its main page and click the icon.
Now, your game is opened on your Mac and you can start playing it right now.
Get this free to download the game on your Mac and make a top position in the list of the greatest brawlers.