For those who are a big fan of actions and battle royale games, here is another game added in this genre. King of Hunters is an excellent combination of battle royale and MOBA that provides fresh new style gameplay to the game lovers.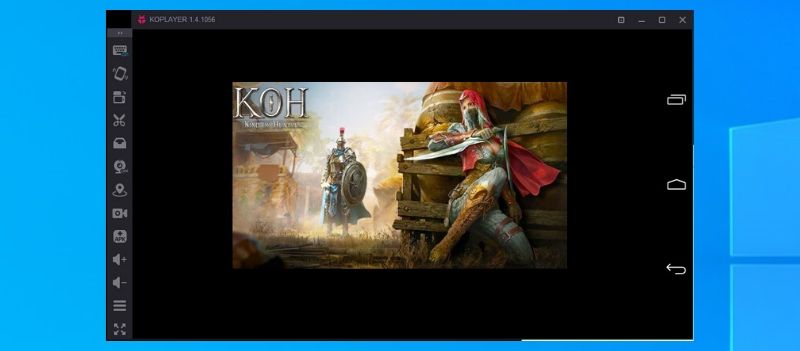 DOWNLOAD KOPLAYER FOR PC
DOWNLOAD KOPLAYER FOR MAC
The game involves multiple battles after which only one player will be left standing on the battlefield. It is an open world, which is equipped with the
number of ninja weapons
that will be used to destroy the enemies. In the gameplay, you have the ability to jump on the walls, move from one building to another as well as you have to use the landscape around you attentively so that you can trap and assassinate your target.
Now, if we talk about the control system of this game, it is found to be simple and easy to use. It consists of attack buttons that can be used based on the kind of weapon you have chosen to use. Also, this game offers a huge collection of weapons to choose from.
Whether you want weapons for hand to hand battle or you are in distance attacks, you have plenty of weapons to choose based on the special attack moves and powers of the weapons. In addition to these, you have armor, shields and various other items to use to make a strong battle.
Fortunately, you also have a chance to smash barrels and open chests to find treasures that can help in your survival.
So, do you want to get this game on your device? Do you have a system running Windows 10 and want to play King of Hunters on your PC?
Play King of Hunters on PC
Don't waste more time, let's go through the given steps to install King of Hunters on your PC. You can get this game on iOS, Windows OS, and even Mac to enjoy it to the fullest.
Here are steps to install this game on PC with the help of Koplayer, one of the top-rated android emulators which are used to emulate Android OS on the Windows environment.
For this, firstly, you need to download Koplayer on your Windows 10 PC using this download link.
Now, you require installing it by double-clicking the downloaded file.
After it is installed completely, open the emulator.
Now, download King of Hunters APK from the link which is available here. You can also go to the drag and drop function of the emulator to install King of Hunters APK directly on it.
Once it is installed, get its icon on the home screen of Koplayer.
Click this icon to open your game.
Now, start playing this wonderful battle royale and MOBA game on your PC.
Get it today and enjoy your favorite game on the big screen.