Have you ever tried to create videos using an app? Do you love to make videos for your entertainment? Are you in a profession where you need to create or edit videos to attract potential customers?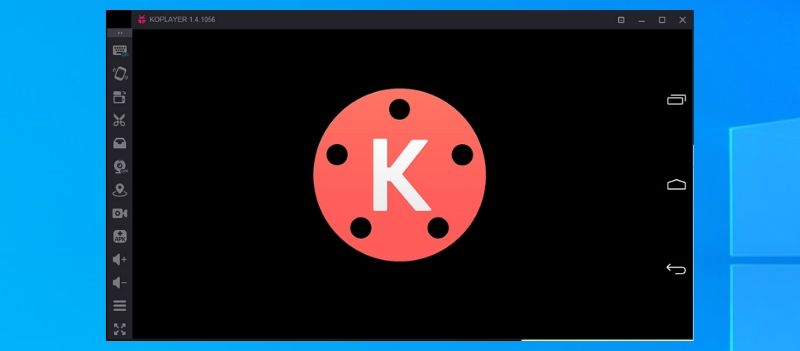 DOWNLOAD KOPLAYER FOR PC
DOWNLOAD KOPLAYER FOR MAC
In these situations, taking the help of a video editing tool, such as
KineMaster
, could be the best solution for you. It is a
full-featured app
which is quite easier to use and access and ensures
to give excellent video editing experience to its users
. Some of the features include
multiple video layers, subtitles, voice changing, multiple audio tracks, speed adjustment and many more
.
Though this app is developed for Android devices, do you know that you can enjoy this wonderful video editing app on your Windows PC as well? Getting this app on your system is something that enables you to experience better video editing tasks than your Android device. Moreover, you will experience better performance, quality and excellent visualization on the large screen of your PC.
Now, the question arises on how to get KineMaster on Windows?
The answer is quite simple i.e. with the help of an Android emulator.
Use Koplayer to get KineMaster on your Windows PC
The emulator is software that allows you to install Android apps on your system by filling the gap between the Android and Windows environments.
Here, you will learn the steps of getting KineMaster on your PC using Koplayer, which is one of the most effective Android emulators used by millions of people to enjoy their desired apps on their computers/laptops.
Let's move further and follow these steps carefully.
First of all, you need to download Koplayer with the help of the link mentioned here.
After this, you require clicking this downloaded file so that you install this emulator on your PC. Here, you have to follow the instructions wisely for the smooth installation of Koplayer.
Once you are done with its installation, download KineMaster APK using the download link which is available here. Alternatively, you can install this APK file using the drag and drop function of KineMaster.
Once it is downloaded, you have to install the app.
After its installation, go to the home screen of Koplayer.
Here, you will find the KineMaster icon, so click it to open the app.
That's it. Now, you can create and edit your videos to get awesome results.
Wrapping up
Hopefully, this guide will help you to transform your videos in your desired approach, which we think may not be possible if you use this app on your mobile phone.
So, get KineMaster on your PC with the help of Koplayer and start editing and sharing your wonderful videos with others.