If you are looking for a strategy game with Japanese-style characters, Onmyoji is the perfect gameplay for you. It is a fantasy strategy game where you will be involved in PvP or PvE battles and you have your own Shikigami to control.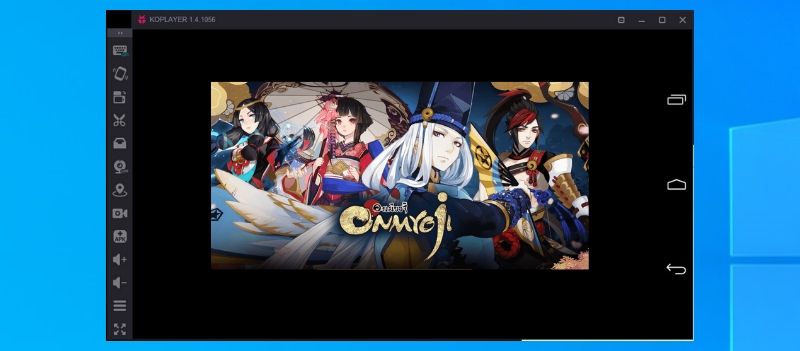 DOWNLOAD KOPLAYER FOR PC
DOWNLOAD KOPLAYER FOR MAC
You can strengthen your Shikigami skills so that you can build a tactical team. The main aim is to destroy the demons and protect the world from these unworldly creatures and to be the best Onmyoji. Once you start playing this game, you will choose one Shikigami with special skills and abilities to attack the spirits and demons who are in the world with the goal to destroy it.
In this gameplay, you have a number of opportunities to gain the resources which you will use to unlock new characters. It is the best way to enhance or upgrade the Shikigami which you currently have. You also have a facility to chat with other characters. The gaming modes are one of the best parts of Onmyoji, where at every stage you have to face a new challenge and use the tactics to overcome these challenges.
The wonderful visual and audio effects of Onmyoji make it one of the excellent anime games based on ancient Japanese culture.
Installing Onmyoji on PC
Do you want to enjoy the better graphics and gaming experience? Obviously, every player wants this. But do you know how to achieve this for Onmyoji gameplay?
Getting Onmyoji on Windows PC enables you to get highly improved gaming on the large screen than your Android device. If you want to install Onmyoji on your PC, you can do this with the help of an android emulator, a great way to install Android games on your system. Koplayer is one such emulator that can be used to play Onmyoji on your system without any problem.
So, let's start the steps of getting Onmyoji on your Windows PC.
First of all, you have to start with downloading Koplayer on your PC using the mentioned link.
Now, you require clicking this executable file to start the installation of the emulator.
After the successful installation, there is a need to download Onmyoji APK from the given link here.
Or, you can opt to use the drag and drop function of Koplayer to perform the installation of the APK file.
Once you are done with the installation of the game, go to the main screen of Koplayer.
Here, you have to click the icon of Onmyoji to open the game on your PC.
Go ahead and start playing your favorite game.
Get this game on your PC and enter the world of turn-based battles to gain an ultimate gaming experience. If you are an ancient Japanese culture lover, this game will give you an amazing time.