If you are a strategy game fanatic, then Castle Clash is the game specially made for you as you have to use your tactical mind to a great extent to win battles in this epic game. One of the oldest strategic games available, this game will surely catch your imagination.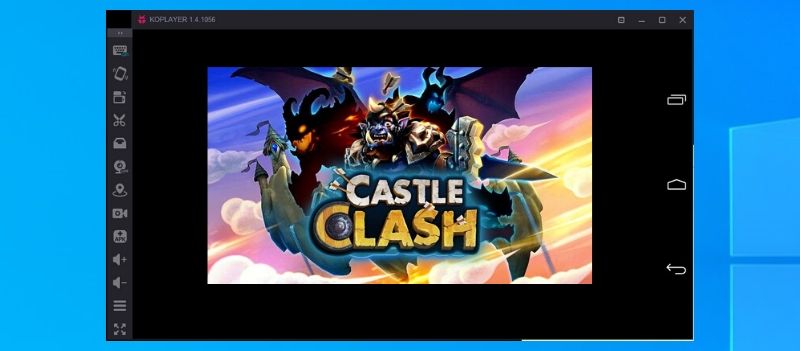 DOWNLOAD KOPLAYER FOR PC
DOWNLOAD KOPLAYER FOR MAC
With amazing graphics and battlefield background music, this game is raising the bar for every strategic game out there. A new war mode is added called Narcia-War Era to give players a new and refreshing challenge.
Be a leader of your troops and lead your armies alongside your alliance to fulfill a greater and united ambition of conquering the world. The new world presents a great challenge for you as you have to build, develop new strategies, and need to protect your territory.
By conquering the world, you'll obtain new and powerful skins for your heroes; equip them with these skins and make them unbeatable. Start from scratch and climb the ladder of leaders by defeating enemies on your way to the top.
You get to upgrade your base as you like with the help of the non-linear base development system present in the game and enjoy smooth operation and awe-inspiring visual effect on your device.
With various skins at your disposal, customize your heroes and building to make them one of a kind and invincible. It's time to take your kingdom on the zenith of the world and create unconquerable strategies!
After reading these features, you'll be keen to download this awesome game on your PC, right? Well, you can get this game on your PC by using an emulator. It is the easiest way to get Castle Clash without any hassle on your PC.
Get Castle Clash on PC using KOplayer
To get this breathtaking game on your PC, you'll need an emulator. An emulator is a software that lets you emulate Android OS on PC and give you an opportunity to download and install games on your PC without any trouble.
KOplayer, one of the best emulators available on the internet to download and install this game on your PC due to its graphical support and customizable controls. To install this game on your PC, you have to-
First of all, download KOplayer on your PC by clicking on the link given here.
Now, double-click on this file and install it on your PC.
Now, download the APK File of Castle Clash by clicking on the link given here.
Wait as the .exe file is getting installed on your system with the help of KOplayer.
You'll see an icon popping up on the home screen of KOplayer.
Double-click on the icon and enter the world of Warriors.
Final Words
With the help of KOplayer, you can have a never before experience of gaming and let you enjoy your game with some extra advantages!