Onmyoji Arena is a Japanese style RPG game that is built by using the rich character base of the elegant Japanese aesthetics as well as the original voices to give an extremely new MOBA experience to the gamers. If you are the one who always wants to play a game like this, it is advised to not miss this opportunity and enjoy Onmyoji Arena on various devices.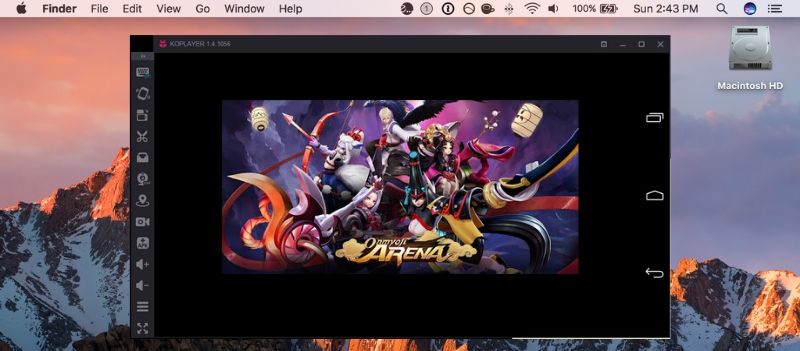 DOWNLOAD KOPLAYER FOR PC
DOWNLOAD KOPLAYER FOR MAC
The game not only provides you a quite competitive gaming experience but loads of beautiful images as well.
In this gameplay, you have to control several Shikigami, each has his/her own unique abilities and characteristics, to fight powerfully in online battles against a number of players around the world. As you level up in the game, you get numerous chances to unlock various elements.
The gameplay involves competing in a different arena against multiple players using the control system as well as the damaged portions of the towers which are scattered all around the map. The game consists of standard 5v5 mode and also provides you a chance to play original 3v3v3 battle mode, where 3 teams jump into the battle against each other, thus giving you an exciting multi-team experience.
The progress in Onmyoji Arena depends on the winning battles, which means you have to earn the resources to improve all characters as well as enhance their abilities. You can even unlock new characters as you progress in the game.
Now, do you want to experience playing Onmyoji Arena on the large screen of your Mac?
Of course, it would be yes. Simply go through the steps for this.
Download Onmyoji Arena on Mac
Android emulator, one of the easiest and best ways to get Android games on Mac, must be installed on your system first to let you get your favorite game on it.
Though we have so many android emulators to choose from, you can go with Koplayer as the best choice among all.
Here are the steps to install Onmyoji Arena on Mac using Koplayer.
Firstly, you have to click the available download link so that you can download Koplayer on your Mac.
In the next step, you have to install the emulator.
After its installation, you require opening the Koplayer on your Mac.
Now, you need to download Onmyoji Arena APK from the mentioned download link.
Once it is done, you need to install it.
After this, you will find the Onmyoji Arena icon on the main page of the emulator.
So, now click this icon and your favorite game is ready to play on the large screen.
Wrapping up
Onmyoji Arena on Mac offers everything to have great fun, so make a team of your friends and fight with other players to show how powerful your team is when you are together.