If you are a game enthusiast, you must try Lulubox to get a better gaming experience than ever before. It is a game plugins sharing platform that allows you to create a new game account to play as many games as you want. You just need to login via the Lulubox account and will be able to access the add-ons for all the games you have played through this platform.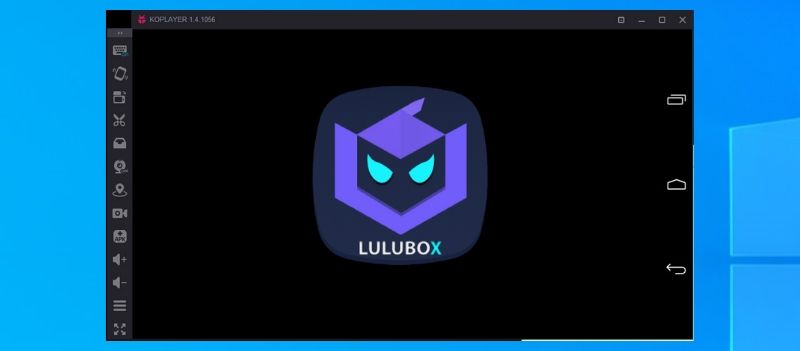 DOWNLOAD KOPLAYER FOR PC
DOWNLOAD KOPLAYER FOR MAC
Moreover, it also works great in managing and organizing all the popular games you have installed on your device. It is also
useful in running the games faster and smoother, along with providing a safe and secluded environment
. It ensures to protect your information while you are busy playing your favorite game through Lulubox.
Whether you want to unlock all styles of Garena Free Fire, want unique battle themes for your favorite PUBG Mobile, want to collect infinite coins for Subway Surfer or want to unlock all skins of one of the popular arcade game Hole.io, Lulubox enables you to perform all these activities effectively.
It is an app that provides you all possible ways to master the games like a boss.
So, do you want to experience the features and benefits of Lulubox on your Windows computer or laptop?
If yes, you have made the wonderful decision that you will surely love to try. For this, you can use Koplayer, an Android emulator, to get this Android app on your PC without any hassle.
Steps to Download Lulubox on Windows PC using KoPlayer
All you need is to follow these given steps and enjoy offered plugins and upgraded games functions on the large screen of your system.
For this, you require downloading Koplayer on your system by clicking the link which is provided here.
Now, the next step is to install the emulator by clicking the downloaded file.
After this, you have to download Lulubox APK through the download link mentioned here. Else, you can also go for the drag and drop function of the emulator to install Lulubox APK.
The next step involves installing Lulubox.
Once it is done, visit the main page of Koplayer.
Here, you have to click the Lulubox icon in order to open this app on your PC.
Now, go ahead and upload plugins for your favorite games.
Wrapping up
With this guide, you will get a chance to organize your games as well as to unlock special rewards and abilities for almost all your favorite games on your PC.
So, get this app box today only and give it a try to get the full performance of your favorite games.