You might have used one or another video chat app on your mobile phone to interact with others. When video chat apps are becoming popular these days, because people love chatting with one another face to face, more such apps are introduced to give you the best live experience.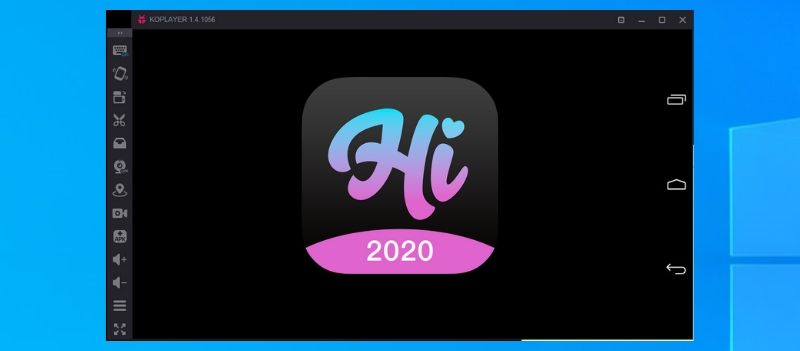 DOWNLOAD KOPLAYER FOR PC
DOWNLOAD KOPLAYER FOR MAC
No matter where you are, these video chatting apps provide you the opportunity to enjoy face to face conversations with anyone in the world. Hinow also works in the same manner. Using this app, you can meet new people and
can go live with real-time video chat
with them, no matter how far they are.
Hinow is one of the best social video apps that enables you to be familiar with new people and can even talk with strangers. What makes this app more interesting is its voice changing feature, thus enabling you to get the voice of a little girl, an old man or a teen whenever you want. Along with it, the app offers several exclusive features that encourage people around the world to enjoy video chat without any worry about their privacy exposure issues.
Now, do you want to experience video chatting on a larger screen than your mobile phone?
Enjoy Private Video Chat App 'Hinow' on your PC
This can be done by installing Hinow on your Windows PC with the help of an Android emulator. Here, we are going to learn the steps of how to enjoy video chat on your system using Koplayer (one of the popular and effective android emulators).
For this, simply use these steps.
Firstly, download Koplayer on your PC using the download link available here.
Now, you have to double-click this .exe file to initialize the installation process of Koplayer.
Make sure that you are following on-screen instructions attentively to install this emulator smoothly on your PC.
Once it is done, download the Hinow APK by clicking the given link. ( or you can also choose to install its .apk file via. drag and drop function of the emulator)
After the downloading of this file, you need to install it.
After the installation of this app, you will find its icon on the main interface of Koplayer.
Just click this icon and be ready to enjoy video chat with anyone you want.
Wrapping up
With this guide, you can now get this amazing video chatting app on your system. So, don't miss this chance to meet new people and even interesting strangers and enjoy your wider social circle.