Are you a battle royale fanatic? Do you love to play battle royale gaming and consider yourself as a pro of these games? Then, Cyber Hunter will catch your imagination with its competitiveness and hard-core fighting.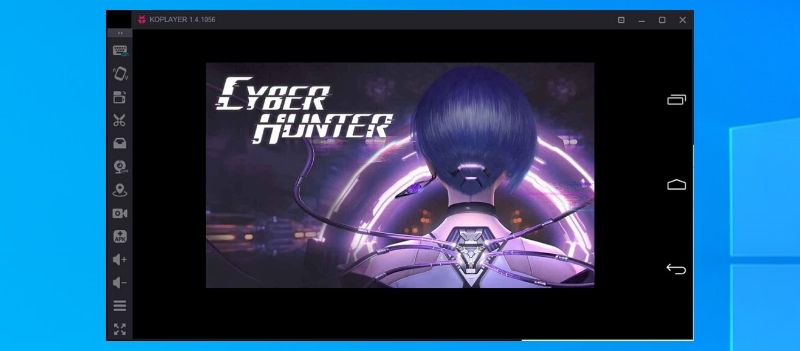 DOWNLOAD KOPLAYER FOR PC
DOWNLOAD KOPLAYER FOR MAC
The game has next-gen graphics and enthralling sound simulation to make you feel like you are on the battlefield. This game is packed with various elements like survival, shooting, exploration, and parkour.
This game has an intriguing storyline as its base and you are pitted against players as well as intelligent computer warriors. You need to survive and kill them to win the game and be the best player in the game.
You have gained superpowers with the help of quantum droids as you can turn and summon any device you wish to challenge other players. Use parkour abilities to your advantage and catch your opponents off guard with high-flying and gravity-defying stunts.
The most loved part of this game is its arena as you can fly in the sky and move underground to kill your enemies. Explore the amazing and interesting world to unlock new skills and weapons. You can even formulate your own tactical system to tackle your enemy's shots.
Take part in this unique battle royale game and take your gaming to another level!
After reading these features, you'll be eager to get Cyber Hunter on your Windows 8. Well, need not worry; it is very easy to get this game with the help of an emulator.
Cyber Hunter on Windows 8 with the help of KOplayer
An emulator is an app that mimics Android OS and lets you download games and apps on any Windows OS. If you wish to download games on your PC then choosing an emulator is the way to go further.
KOplayer, the most loved and highly-praised emulator by users and critics respectively is the best option for you. With the graphical support this emulator offers, your game will not lag and gives you incomparable gaming experience.
To get this game on your Windows 8 PC, you have to-
First of all, you need to download KOplayer on your PC.
To download it, click on the link given here.
Once you download this file of KOplayer, install it on your system.
Now, you need to download the APK File of Cyber Hunter.
Download the APK File of this game by clicking on the link given here.
Wait for a few moments as KOplayer is installing this game on your PC.
You'll see an icon popping up on the home screen of KOplayer once it is installed.
Double-click on the icon and enter the world of fantasy.
Final Words
With the help of KOplayer, get your gaming experience to a whole new level and enjoy a lag-free and suave gaming experience on your Windows 8 PC!