If you are an RPG fanatic then you are surely going to love Tales of Winds as it is one of the best RPG games available on the internet due to its immersive graphics and mind-blowing gameplay. This game is a visual beauty, to say the least, and it is very highly-acclaimed by the critics as well.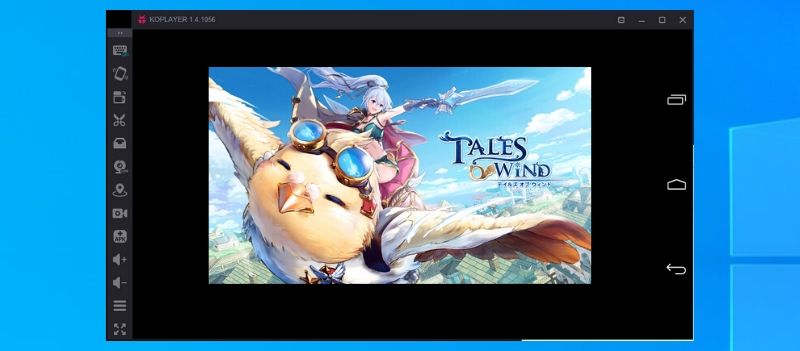 DOWNLOAD KOPLAYER FOR PC
DOWNLOAD KOPLAYER FOR MAC
The graphics of this game are quite astonishing and very real-life that it will be very hard to differentiate between the real world and the gaming world! The music is befitting to an RPG game as it will let you feel like the character is present in you and let you engage in this game!
In this game, La Place is a beautiful world where people live in harmony and peace but the evil spirits come from the evil world and break the harmony and fill this world with terror and fear. Only the powers of the chosen one can defeat this evil and bring back the peace once again.
You are the chosen one and with your battle skills and powers, you have to defeat the monsters and bring the light back to La Place once again. You can customize your character with tons of outfits at your disposal and capture the cute pets and travel and explore the world of La Place!
You will be excited to get this game on your PC after reading these amazing and awesome features of this game, right? Well, it is very easy to get Tales of Winds on your PC if you choose an emulator.
Steps to get Tales of Winds on your PC using KOplayer
An emulator is an app that will emulate Android OS on your PC and lets you download amazing games and apps on your PC without any hassle and long-steps. There are many emulators available on the internet.
But KOplayer is considered as the best emulator because of the graphical support provided by the emulator and how well KOplayer optimizes your PC's abilities.
To get this game on your PC, you have to-
First of all, you have to download KOplayer using the link given here.
Once you downloaded this file, install it on your PC.
Now, double-click on the link given here to download the APK File of Tales of Winds.
Or, you can install this APK File using the option called "Drag and Drop" available in the KOplayer.
Wait for a few moments as it is installing your APK file on your computer.
After the installation process is completed, you'll see an icon of Tales of Winds Popping up on the home screen of KOplayer.
Double-click on the icon and enter the world of heroes and demons!
Final Words
With the help of KOplayer, you will enjoy your game like never before. The graphical support of the emulator and the bigger and crispier screen of your PC making your gaming experience better!