Super Mecha Champions is another addition in the list of battle royale games where you have to face up to 100 players on an isolated location and play the game with only one aim in your mind i.e. become the last player alive on the battlefield.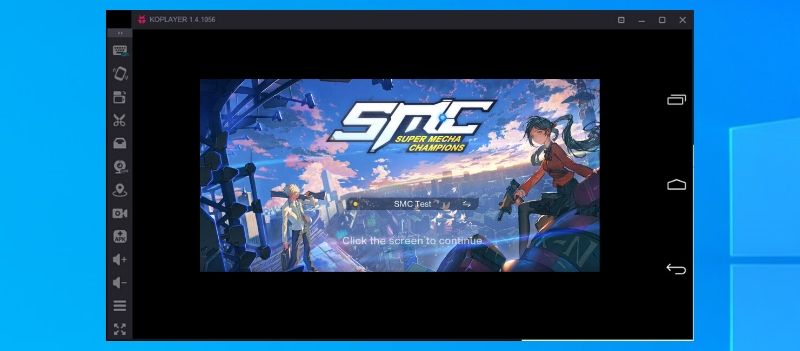 DOWNLOAD KOPLAYER FOR PC
DOWNLOAD KOPLAYER FOR MAC
But, what makes this game a little different from others in the genre is a slight twist in the gameplay. Here, you are involved in the number of matches against other players with the help of a gigantic robot. It means you jump into the battle by controlling your huge robot, known as Mecha.
The gameplay depends completely on your actions and strategies of how you survive and destroy all your enemies on this island which is getting smaller with your gameplay. Just having a robot is not enough. To make your survival possible till the end, you need to find as many weapons as you can. All these weapons are scattered all around the island. Always keep in mind that you have to stay alive as long as possible.
In this game, you must also be careful about your health bar, like if you spend more time outside the playing area, it will decrease your health bar fast. Obviously, you will never want this to happen as you are in this game with the goal to win it.
Getting Super Mecha Champions on your PC
No doubt, Super Mecha Champions is one of the wonderful games to ease your mind from the hectic schedule and a great way to entertain yourself in your free time. But what if you get a chance to play this game on the bigger screen than your mobile phone?
Of course, you will love to gain this experience. So, let's learn how to install Super Mecha Champions with the help of one of the popular and highly effective android emulators, Koplayer. It enables you to install and play Android games on your Windows PC without any trouble.
To get Super Mecha Champions on your system running Windows OS, you are required to use these steps.
The first step is to download Koplayer on your system, for this, you have to click the given link.
In the next step, you require double-clicking this executable file so that you can install it on your PC.
Now, it's time to download Super Mecha Champions APK with the help of the download link mentioned here.
You can also use its alternative method as well i.e. drag and drop function of Koplayer to install Super Mecha Champions APK file.
After its installation, you have to find the icon of this game on the main interface of Koplayer.
Once it is found, click it to open the game.
Overall, we can say that Super Mecha Champions has everything to stand out from the huge list of similar games. The outstanding graphics and controls will give you an unbeatable gaming experience than ever before.