LifeAfter is another 3D survival game in the genre. In this gameplay, zombie-like creatures have destroyed society and the game revolves around how you control one of the last survivors. Now, to achieve your goals, you have to look after the safe shelter as well as also require building defense walls so that you can keep yourself hidden and protected from zombies.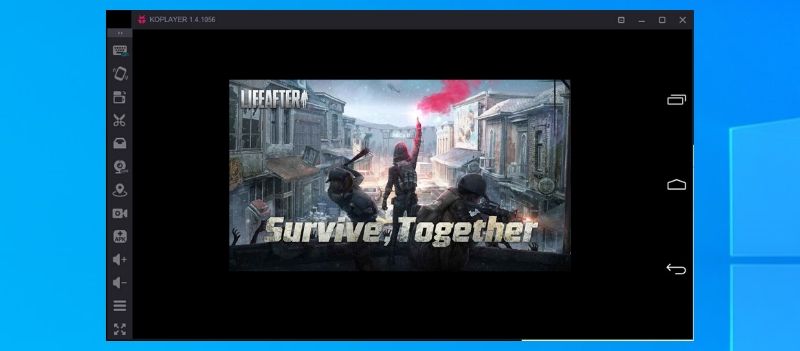 DOWNLOAD KOPLAYER FOR PC
DOWNLOAD KOPLAYER FOR MAC
You are not alone in this zombie world; there are several other survivors as well. So, you have to team up with them and step forward in the gameplay with the battle against these tons of zombies. Once you start playing this game, don't miss getting your revolver and shield.
As now you are in the world with a virus epidemic, so you are constantly under the threat of various diseases, famine, and infections. You need to stay calm and be careful wherever you are. Always have a belief that this time will also pass as there is a way out for every danger.
The city is full of infected people; you have to look for items required for survival. You must know how to search and collect food, how to live with wounds as well as how to create weapons so that you can protect yourself from this post-apocalyptic world. Also, there are great chances of attacks from other survivors with the purpose of loot, so you have to be extra careful when exploring the city.
Getting LifeAfter on your PC
Do you want to experience the battle against loads of evil monsters on your PC? Then, let's learn how to get LifeAfter on your Windows PC with these simple and easy to follow steps.
Before that, you must know that you cannot install this Android game directly on your system. For this, you need to take the help of an android emulator to create a bridge between Android and Windows environments. As we have so many emulators out there, it is always advised to get the most popular and trusted android emulator for this job, such as Koplayer
Koplayer is an android emulator that never disappoints its users in any way. So, here are the steps of getting LifeAfter on PC.
Initially, you need to download this emulator on your system with the help of a download button.
Now, click the executable file to install the emulator.
Once you are done with this, now you have to download LifeAfter APK using the given link.
Or, another way is to use the drag and drop function of this emulator to install LifeAfter APK.
Once it is done, its icon will be available on the home careen of Koplayer.
So, go to the home screen and click the icon.
Here is your game ready to play.
Learn to face each challenge in the world occupied by infected people and do not let them find you first.