Are you a big fan of role-playing games? Do you love to play the titular character and conquer the world? Then Crusaders of light are just made for you!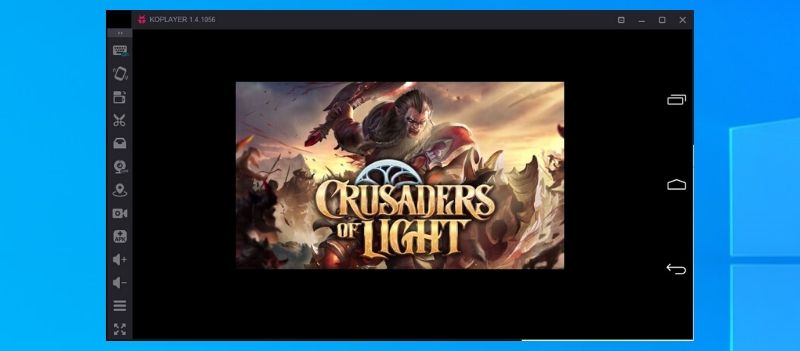 DOWNLOAD KOPLAYER FOR PC
DOWNLOAD KOPLAYER FOR MAC
This game is designed around the demons and angels and how their peace treaty is broken and now the world is in grave danger. You, the hero of the game, have to fight off these demons and save the world from its doom.
The desolation wall that has stopped demons for 700 years has broken and those filthy and dangerous creatures have come to our land to conquer it, you have to fight them and save this beautiful world with your skills and tactical mind.
This game is redefining the RPG gaming scene with its awesome adventures in the gigantic 3D fantasy world. There are various roles available for you to choose from; start your journey either as a ranger, warrior, mystic or paladin and conquer the demons with unique skills these characters possess.
There are more than 300+ hours of gameplay available for you to test your skills and kill those giants. Kill them one by one and one day you will surely reach the legendary level of 55 and save the world from the demons.
As you can read, this game is quite engaging and interesting and you should have crusaders of light on your PC. But if you don't know how to get this game on your PC then you need not worry as you can simply use an emulator and boom! You are now eligible to enter the fantasy world and save it from the evil entities.
Getting Crusaders of Light through KOplayer
KOplayer, one of the best emulators available on the internet will get this game on your PC without any hassle and let you enjoy this game's awesome graphics on the bigger and crispier screen of your PC.
To get this game on your PC,
First of all, you need to download KOplayer using the link given here.
Once you downloaded it, install it on your PC by double-clicking on the .exe file.
Now, it is time to get this game on your PC by using the link provided here.
Click on the link and download the APK file of Crusaders of Light on your PC.
Or, use the "Drag and Drop" option available in the KOplayer to install this game.
Once you have installed this game, you'll see an icon popping-up on the home screen of KOplayer.
Double-click on the icon and enter the fantasy world and be the hero your world needs.
Conclusion
This game is quite amazing and using KOplayer will surely give you an extra advantage in your quest to save this fantasy world from evil bosses!!