Get toe to toe with the Blackguards in an epic strategy game of combat called Boom Beach. Commanders attack on the enemy base and get closer to rule the tropical paradise.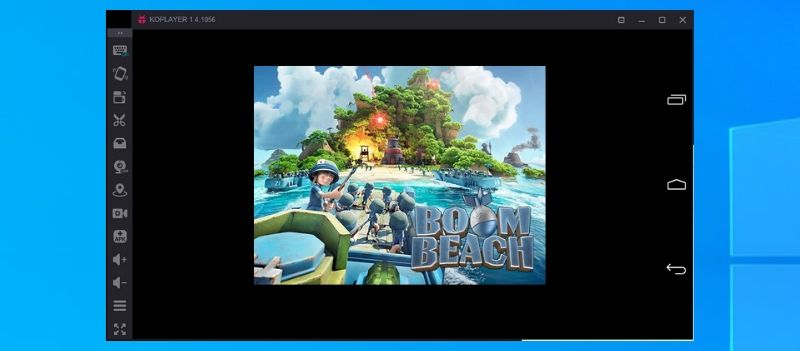 DOWNLOAD KOPLAYER FOR PC
DOWNLOAD KOPLAYER FOR MAC
Defeat is not a choice when you'll be dueling with evil blackguards for the freedom of islanders that have been held captive.
Prepare by scouting the enemy base and then use force to blow away the enemies' in the Boom Beach style. Beware, global players partake in this battleground of wits and brawn.
Unlock and win special items to upgrade your gear and base through combat missions. Equip items to gain power or purchase them using the store which has hundreds of other useful game items that'll help you progress faster.
Plunder the enemy bases and loot them by organizing raids that make the opponent surrender. Own resources and explore the tropics to understand the mysterious life crystals.
Can you go head to head with the buccaneer bosses? Grow your forces by inviting your friends to help you defeat the evilest of players. Be unstoppable in the pursuit of Gold and victory! Ahoy Matey!
Get Boom Beach on your PC using KOPlayer
KOPlayer is currently one of the famous android emulators whose goal is to provide great functionality along with supreme graphics. It offers smooth performance on both older as well as modern PC systems. What makes it popular among users is also the fact that this emulator also allows you to run millions of android apps on a larger screen for an immersive experience.
Here's how to Install Boom Beach on PC by using the KOPlayer:
Start by using the provided link to Download KOPlayer on your PC.
Run the installer by double-clicking the downloaded file to begin the setup process.
Follow the installation instructions to successfully install KOPlayer on your PC.
Next on, Download Boom Beach APK file on your PC using this link.
Now, to install the game on PC, you can either double-click on the APK file or Drag and Drop it to the KOPlayer emulator.
Provide permission to 'Install apps from Unknown Sources' to complete the installation.
After it is done, run the game by tapping or clicking on its app icon from the home screen of the KOPlayer.
Final Words
Boom Beach is an entertaining game with multiple features to keep you hooked for hours. The interactive sound and easy controls make it appropriate for all ages and you can enjoy the benefits of playing the game on a bigger screen when you use the KOPlayer on your PC.